Description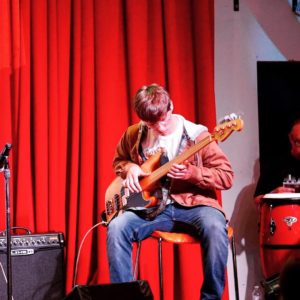 Fall/Winter "All TCMS Student" Concert
When: Saturday, December 7th from 12:30pm-2:30pm
Where: CanCan Wonderland – 755 Prior Ave N #004, St Paul, MN 55104
All students are invited to participate no matter their experience level.
The cost to participate is $10 per student.
The student will be given about 1:30-2 minutes to perform for their friends and family on stage.
*Please note that for all guests, CanCan Wonderland does have an Artist Wonderfund Fee of $2 per person for ages 12 and up.
As always 100% of this fee goes directly to the artists & performers you see and enjoy everyday at Can Can Wonderland. Through our Wonderfund fee, we have given nearly a million dollars back to the local & regional art community over the past two years. Thank you for your continued support of local artists and our community.