Drew Teaches: guitar, bass guitar, piano, cello, mandolin, and ukulele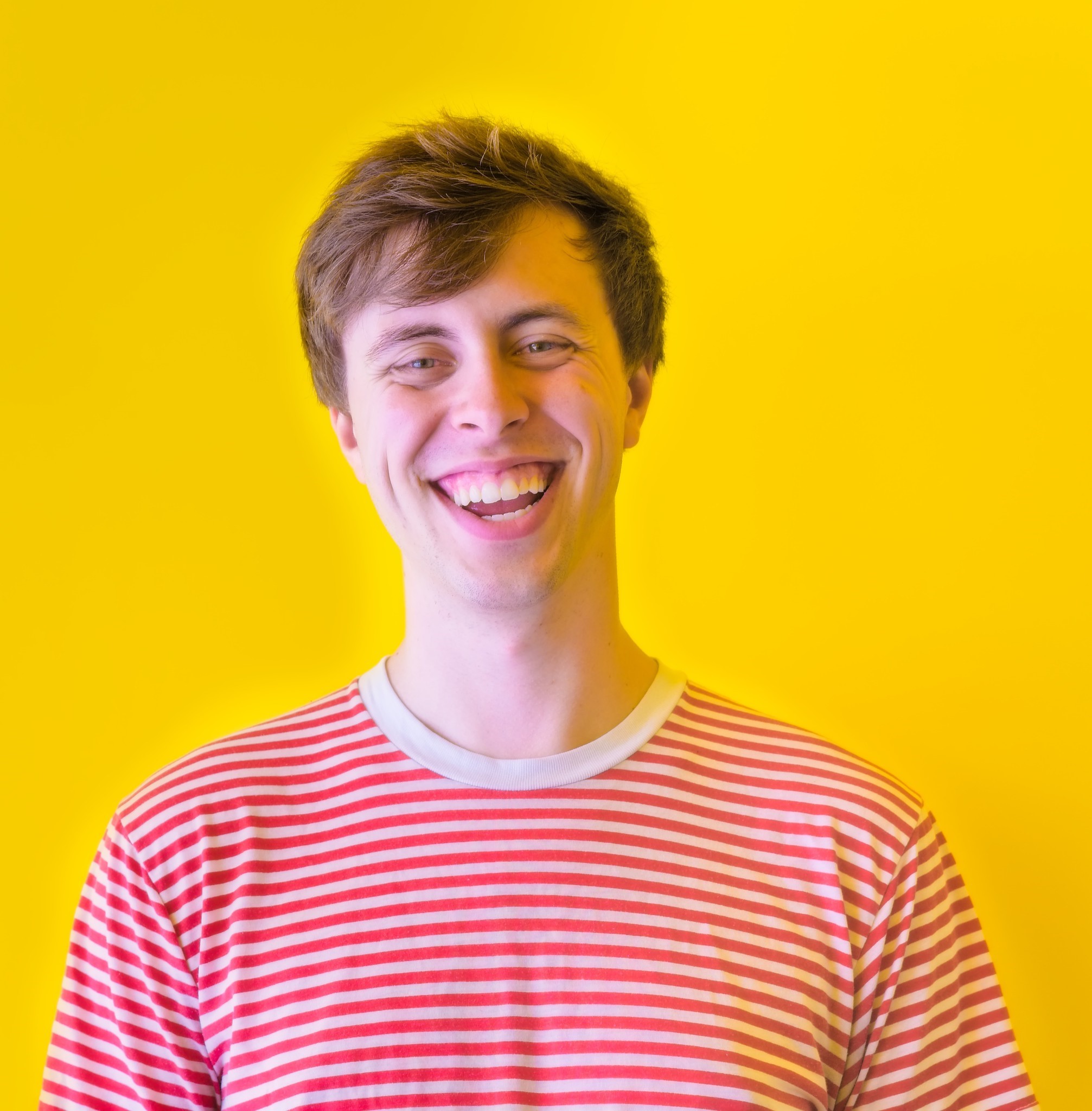 Drew Kellum (sometimes stylized as Drew d'Lakes) is a multi-instrumentalist who explores the nooks of pop, classical, and free improvised music. Drew studied classical guitar with Maja Radovanlija at the University of Minnesota (Twin Cities) where he graduated in 2015. In a composed setting, he has worked on cartoonish chamber music for a large scale puppet show (Action Sequence – 2017), experimental solo pieces for violin (The Wallower's Sail – 2018), a touring outdoor performance art piece (Driftwomen – 2018), and more recently, a collection of high energy indie glam pop songs for his band, d'Lakes (2019-present). In an improvised setting, Drew has performed in the annual Drone not Drones festival at the Cedar Cultural Center with Balung Getih and for the Weisman Art Museum's grand reopening with Satu Jiwa.
Drew has been teaching lessons at TCMS since June 2021 and is excited for the years to come! He offers guitar, bass, cello, ukulele, piano, and mandolin lessons, but of course he's always excited to help students with songwriting, production, and recording needs as well. Drew makes sure to customize each lesson so students are learning their favorite types of music while still covering proper technique. In his free time outside of music, he loves cooking, traveling, and making people laugh!
Drew is currently celebrating the release of his band's debut album "Unforgettable Cheer" (June 11th – Konstiga Records).
Enroll at Twin Cities Music School 
Private Lessons at Twin Cities Music School is an incredible way to be introduced to learning to play music. Beginners and experienced students alike will develop their skills further and set and achieve goals they didn't think they were capable of.



Trumpet, Trombone, Clarinet, Saxophone, Flute